14th Pangborn Sensory Science Symposium
'Sustainable Sensory Science'
Online: Live and On-demand | August 9-12, 2021 CDT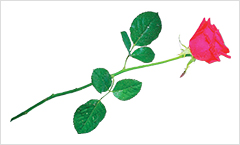 SAVE THE DATE - Pangborn 2023
Pangborn 2023 will take place in Nantes, France, 20-24 August 2023.
Conference chairs
Julian Delarue, AgroParisTech, France, University of California, Davis, USA
Pascal Schlich, INRA, France
El Mostafa Qannari, ONIRIS, France
Stay informed: Sign-up for updates | Follow us on Twitter
&nbsp
Missed the live conference? Catch-up with recorded content and connect with other attendees at your convenience via on-demand access 24/7 until 9 February 2022.
REGISTER HERE TO ACCESS PANGBORN 2021 CONTENT
Watch inspiring lectures from our keynote speakers
Find out about the latest global research across all conference tracks with convenient, online access to presentation slides and synchronized audio / video from the parallel streams and workshops
View all posters and poster pitch videos
Connect with speakers, poster authors and other attendees via private message
Access abstracts of all presentations
In keeping with the traditions of this Symposium from the inaugural meeting in 1992 to honour the memory of Rose Marie Pangborn, the 14th Symposium will showcase the research of fundamental and applied sensory and consumer scientists from a cross section of early and advanced career participants representing industry and academia.
The theme for the 14th Symposium 'Sustainable Sensory Science' acknowledges the challenges that impact our current research approaches such as food security, globalization, corporate cost cutting, fast-adapt product development, the expansion of data collection, cultural diversity and maintaining the relevance of our discipline to name a few.
Topics include
Sustainable Solutions
New and Emerging Sensory and Consumer Methods
Fundamentals: Biology and Psychophysics
Sensometrics & Data Science
Food Choice & Consumer Behaviour
Sensory Testing with Special Interest Groups
Sensory Relationships with Health & Wellbeing
Beyond Food – Sensory Learning from Other Categories
Sensory Marketing
Emerging Markets and Cross Cultural Sensory Research
Sensory Driven Product Design
Honouring the Giants of Sensory Science
Keynote Speakers
---
Tom Carr, Carr Consulting, USA
Anne Churchill, Givaudan, UK
Carlos Gomez Corona, Firmenich SA, France
Jayson Lusk, Purdue University, USA
Ann-Marie Torregrossa, University at Buffalo, USA
Mukani Moyo, International Potato Center, Kenya

Chantelle Murnaghan

, Lululemon athletica, Canada
Mei Peng, University of Otago, New Zealand