Exhibitor/Sponsor
RedJade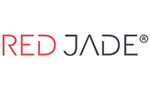 Manage your sensory and consumer research in ONE place using our powerful, innovative and intuitive application. And with no software or hardware to install, you will be using RedJade in minutes.
TEST REQUESTS
Managing consumer and sensory projects is difficult; RedJade's new Test Request feature allows R&D Teams to create test requests that are delivered directly to your sensory and consumer teams. Your team approves (or kicks back) the request and completes the test setup. Project communication is tracked in RedJade; users are automatically notified in app/through email throughout the process.
SUBJECT MANAGEMENT AND RECRUITING
Managing panels is time‐consuming! RedJade allows you to manage your global subject database from one place. Maintain GDPR compliance with automated tools to obtain and monitor consent, capture demographics, and recruit and schedule consumers easily. With "set it and forget it" confirmation and reminder emails, filling your sessions has never been easier.
DATA COLLECTION
RedJade's full‐featured data collection tools allow you to capture data globally. Building questionnaires has never been easier; our library includes all question types along with 80+ standard consumer and sensory questions available in multiple languages. RedJade's Design Block Builder creates custom design blocks on-demand through a simple drag‐and‐drop interface, while balancing absolute and relative serving position.
ANALYSIS
RedJade provides true Live Results – data is updated and statistics are recalculated real-time with each completed questionnaire. Demographics are automatically embedded and can be used as filters to gain deeper insights. With one‐click, descriptive analysis is performed in detail and includes direction for individual and panel improvement
ALL LICENSES INCLUDE:
Unlimited Simultaneous Users
Unlimited Panelist Workstations
Unlimited Panel Members (Subject Database)
Unlimited Web‐Based Training
Unlimited Support
Regular Product Updates and Enhancements
No maintenance fees
« Go Back