Exhibitor
PPL Insights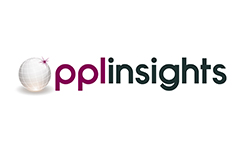 PPL Insights (formerly product perceptions) is partner to some of the world's largest food and drink manufacturers and retailers.  Working with them to develop and optimise their concepts, products, range, price, packaging and positioning.  
In particular, our expertise in international markets is extensive with co-ordination, management and analysis being a speciality. 
We offer bespoke research solutions both strategic and tactical using:  
Descriptive sensory panels; QDA®, Napping, Rapid Profiling, Difference Testing (Triangle / Tetrad), TDS, Sensory Signature, Sensory Fusion
Qualitative and quantitative consumer research; Concept Product Tests, Product Benchmarking, Optimisation, Value Engineering, Product Tolerances, Cliff Testing
Analysed using sophisticated statistical tools including; TURF, Penalty analysis, correspondence analysis, Bayesian Networks, Preference Mapping and PLS Modelling.

If you are looking for a research partner to work with you on your Innovation and Renovation programmes then talk to the team:
Yvonne Taylor, Stephanie Mitchell, Dominic Buck
Telephone:  +44 (0)1293 558955
e.mail: info@pplinsights.com
website: www.pplinsights.com
« Go Back