Exhibitor
Opinions Ltd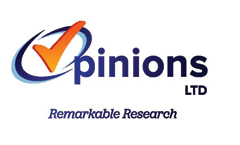 Sensory & consumer testing is all in a day's work at Opinions LTD! Our 27 USA based studios conduct a wide variety of consumer sensory research evaluations for test products via CLTs, mall/hall intercepts, pre-recruits, IDI's and HUTS.
The success of your projects is dependent on consistent protocols. We have one centralized contact that will brief all locations and their respective test administrators. This not only streamlines communication to you, but ensures everyone receives the same direction for your testing. Our facilities are well equipped to handle a multitude of sensory related research, including, but not limited to:
Food & Beverage Taste Tests
Fragrance Evaluations
Cosmetic & Beauty Care
Personal Care
Product Placements/In-Home Use Tests
Alcohol Testing
Luxury Brands
Laundry & Home Care
Opinions' facilities, company owned and operated, puts you directly in the shoes of your consumers!
« Go Back