Exhibitor
Noldus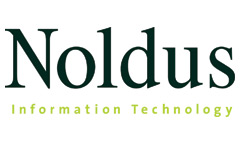 Noldus is an international technology and consulting company, with headquarters in the United States, The Netherlands, and China. Our priority is making data meaningful, and with our specialized tools we deliver real insights.
Over the past 25 years Noldus has provided researchers around the world with the tools and insights they needed to succeed. Many universities and CPG companies use Noldus tools to investigate food choice, or product appreciation in both laboratory and in-home environments. By leveraging our experienced consultants, we present our partners with novel insights into the customer journey.
We offer complete labs to record video, emo­tions, heart rate, skin conductance, behavior, and more. HD cameras, heart rate monitors, eye trackers, The Observer XT for behavioral coding and analysis, the unique FaceReader expression analysis software, and Viso for multi-room, multi-video recordings, are just a few examples of the components we can integrate.
« Go Back