Exhibitor
MMR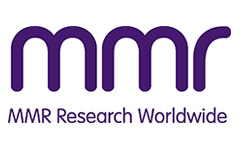 At MMR we get emotional about creating truly exceptional products and packaging, anywhere in the world.
MMR's unique ability to combine advanced research techniques, sensory expertise, deep category understanding, and to talk in the language of product developers and marketers, means many of the worlds leading FMCG brands choose us as global partners to short-cut the NPD process and create products that consumers don't just like, but love!
Our research gets below the surface, uncovering what product experiences mean to consumers, and linking this to sensory data to uncover what drives emotional and functional connection with the brand. This helps us to create products that go beyond liking, forming meaningful emotional connections between consumer and brand - driving fit, reward and ultimately loyalty.
View website: www.mmr-research.com
« Go Back