Exhibitor
Leatherhead Food Research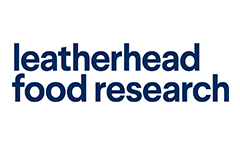 Leatherhead Food Research places the consumer at the heart of product design.
We can support you with
new product development - consumer insight, focus groups, benchmarking, consumers and expert sensory panels.
Product improvement - ingredient substitution, sensory audit, shelf life extension.
Marketing insight - claims generation and substantiation, price measurement, holistic preference mapping.
Founded in 1919, Leatherhead Food Research has been a trusted partner to the food industry for nearly a century, offering an unparalleled breadth and depth of experience to help the food industry innovate and evolve. Leatherhead Food Research is a Science Group company.
View website: www.leatherheadfood.com
« Go Back