Exhibitor
IPSOS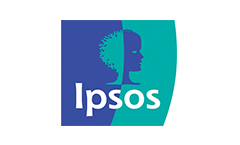 As the world's largest product testing advisor, Ipsos ProductQuest helps clients accelerate growth by putting the consumer voice at the heart of their business decisions. We test 7,000+ products annually and have successfully launched 20,000+ products under the Ipsos product testing framework. We understand the challenges of today's world and deliver solutions that help you get to the next step faster and develop better products that will win in market.
With unparalleled global reach, we offer scalable solutions, robust simulators, and flexible, innovative approaches – from the earliest stages of exploration and optimization through validation, benchmarking and cost savings.
Ipsos ProductQuest is a specialized practice of Ipsos, a global market research company which delivers insightful expertise across six research specializations: advertising, customer loyalty, marketing, media, public affairs research, and survey management. With offices in 87 countries, Ipsos has the resources to conduct research wherever in the world our clients do business.
View website: www.ipsos.com
« Go Back