Sponsor/Exhibitor
Haystack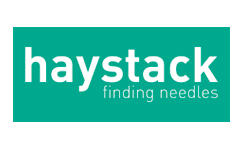 haystack, a major international market and consumer research company
haystack loves finding the insights that turn your business into gold!

Into gold you say? We make consumer behavior more predictable by tapping into the unconscious consumer's mind. Enabling us to increase the success rate of your innovations & marketing investments. (More gold, less waste)

How do we do that? When consumers make buying decisions, they have a hard time to explain why.
To reveal what consumers really want, haystack uses the best recipe ever: a combination of neuro research, implicit measurement, contextual quantitative and qualitative techniques.

haystack is pioneering since 1974 with reality-driven and science-based sensory & marketing research. We turn insights into tangible recommendations to help you create superior products, brands, and unique shopping experiences.
View website: www.haystack-international.com
« Go Back