Exhibitor/Sponsor
BIOFORTIS SENSORY & CONSUMER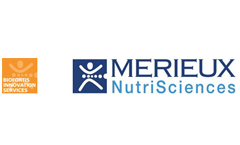 BIOFORTIS SENSORY & CONSUMER (ex Adriant) is an ad-hoc study institute dedicated to the product experience.
With more than 30  years of experience, Biofortis enables R&D and Marketing teams to develop winning et sustainable products on their market, at the international level.
Our teams, specialized by sector, provide insights and specific recommendations from 3 combinable  tools:
- Sensory analysis, to understand the mechanisms of perception and identify the levers of formulation,
- Qual and Quant Consumer studies, to understand expectations, observe behavior in use, assess the attractiveness of concepts, products, packaging, measure the emotions felt during use or consumption, and finally identify psychological drivers explaining the preference
- Clinical studies to support and validate the well being or health related marketing claims, or to ensure the quality of fields in case of active products or very sensitive targets.
More than ever, Biofortis mixes these 3 tools within a single survey, to deliver strong insights for an optimized linkage of the developed product with its marketing mix, and alignment with the Brand Signature.
BIOFORTIS Sensory & Consumer
3 route de la Chatterie
44800 SAINT HERBLAIN
FRANCE
Tel.: + 33 (0)2 40 20 57 99
View website: biofortisinnovation.fr
« Go Back