Exhibitor
Reckner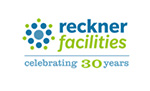 Reckner is one of the most trusted facility and fieldwork companies in the United States, serving clients for 30 years. We provide flexible field services, delivering outstanding recruiting, quality facilities and detailed fieldwork wherever your research takes you.
Our state of the art market research and product testing facilities accommodate the most demanding project requirements and, our team of highly-tenured project managers and recruiters ensure confidentiality, attentiveness and flexibility throughout the research process:
Reckner offers complete recruiting capabilities for all type of methodologies.
Experienced project managersprovide proactive approaches and creative solutions in executing all types of research projects. 
Reckner offers extensive Central Location and product test capabilities.  We are able to complete large quotas and complex designs with quick turnarounds.
 Reckner is an expert in executing local and national Home Use Tests.  Our highly tenured project managers are experts in the logistics of any home use test.
Reckner delivers the right respondents for your qualitative in-person research.  We handle every detail with attentive service and we provide adaptive flexibility to satisfy changing needs and special requests.
 Our flexible field management services provide customized support levels.  Whether or not you utilize one of our facilities, Reckner will provide as little or as much support as you need.
Reckner owned research facilities are located in the New York, Philadelphia, and Milwaukee areas and are designed for product and sensory testing across a range of categories, including food, beverage, alcohol beverage, beauty, personal care, household care, tobacco, and vape.
Our modern facilities include sink booths, product testing booths, and product testing rooms with laundry and restroom equipment. With spacious, flexible multi-purpose rooms, we can accommodate large product and display studies, and our parking facilities are suitable for motor vehicle projects.
From first recruit to final data, we're passionate about your research.
« Go Back